I bought a device on eBay that supposedly programs PIC's. I plugged it into a USB port and it downloaded its own drivers from Windows Update to become
Prolific USB-to-Serial Comm Port (COM5)
.
It came with nothing else, no CD, no instructions, nothing.
I have some free software called WinPic800 that supposedly programs PIC's via one of these devices. However, there is no information as to what the hardware is. I've tried selecting various types of programmer hardware, but the device isn't recognised.
Just wondering if anyone else has bought the same device from eBay and managed to get it recognised in any programming software?
Update: The device might be a 'K15 USB' programmer going from pictures on Google Images, but I still can't find any software for it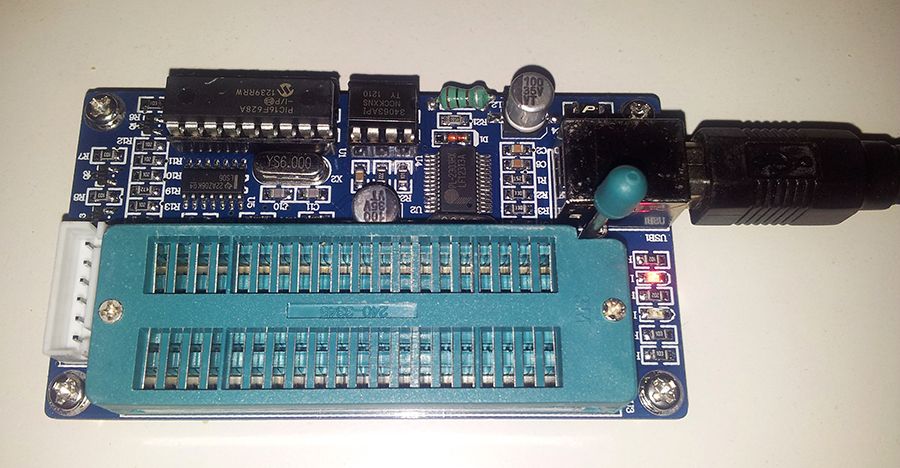 73 - Rob VK2GOM / GW0MOH