Hi all,
The wind pattern looks interesting this weekend over the Eastern states and PS-60 will be up there to explore.
Planned for release at 7am Sat 30 Jan 2016
Solar powered party balloon, 10mW TX
APRS on 145.175Mhz
Olivia 8/250 with RSID on 434.649Mhz USB (Dial frequency)
Tracking as PS-60 on SNUS
http://tracker.habhub.org/#!mt=roadmap& ... ay&f=PS-60
and VK3YT-11 on APRS.FI
http://aprs.fi/#!mt=roadmap&z=11&call=a ... &tail=3600
Prediction: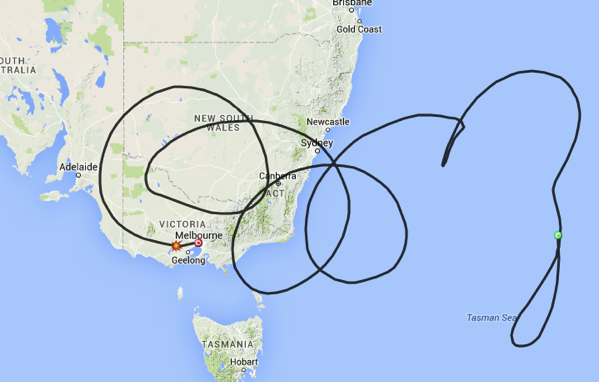 Assistance with tracking is appreciated.
Instructions for tracking here
http://picospace.net/?p=736
Ignore the payload list in df-fldigi as that doesn't support autoconfig for Olivia yet.
Andy