Hi all,
PS-56 was leased on Sat 28 Nov, two weeks ago, with a GPS failure after launch.
As the result the payload only sends out CW at 15wpm with the following format
"VK3YT QF22 0000 xxxx"
Where xxxx is the battery voltage in mV. No GPS, JT9, or WSPR data was transmitted.
The frequency of transmission is around 8-10min, in sunlight. The CW signal is around the 1000Hz mark with the dial frequency at 10.1387Mhz.
It was tracked by Bob ZL1RS for about a week, using directional antenna, and correlation between battery voltage and the sun's gray line.
It was out of range around South America as expected.
PS-56 has just been heard by Bob again tonight, and the estimated position is somewhere between WA and South Africa.
Signal is still too weak for Bob to decode.
We would appreciate any signal report for PS-56, either audible, visible, or decoded CW. Please include the RX time.
A sample of the signal is shown here: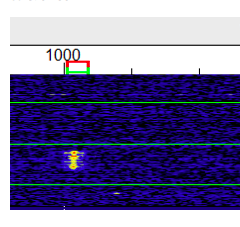 Andy VK3YT